Protecting Your Commercial Business
TruX Commercial Pest Control
KEEP YOUR BUSINESS PEST FREE WITH TruX

We're Local
We live and work here so we know a little bit about the type of pests that you may have.


Easy Scheduling
Fill out our free inspection form and let us know the best time to stop by. We are here to help.

Signs of a Pest Control Problem
There may be several signs that you have a pest control problem. Evidence may include:
Pest droppings

Holes in walls, floors, or food containers

Greasy rub marks, or runways, where rodents travel

Damage to doors, plastic containers, baseboards, or corners of walls

Evidence of nesting

A pungent odor from pest urine or nests
Even the cleanest facilities have unwanted pests. If you see one pest it's very likely a nest or large colony is hiding close by. While retail products, mouse traps and aerosol sprays help kill some pests, eliminating the source and maintaining control requires specialized training. Working with TruX Pest Control, you can depend on our highly trained commercial pros to diagnose and solve your pest problems, utilizing the most advanced technology and products available.
FREE INSPECTION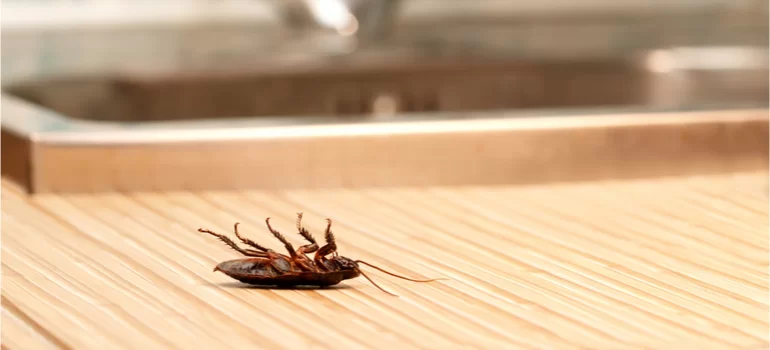 We are busy running our business so we don't have time to deal with bugs. TruX came in and found the source of our pest problem. We are so thankful that they service our business!
Would highly recommend! They do what they say and on time!
I am happy we called TruX. It was worth it getting rid of our roach issue.
Common Pests
There are a myriad of pests that can cause problems at your establishment. Those problems can range in severity, but at worst they may include the destruction of food stores, food inspector violations, the spread of bacteria and disease, or the sullying of your reputation. Some pests are more common than others. These include cockroaches, flies, mice, mosquitoes, and rats.
Cockroaches
Cockroaches are unhygienic scavengers that may carry certain bacteria that can cause illnesses if left on food. Additionally, they serve as an allergen source and an asthma trigger. Cockroaches are typically found in dark, moist places, such as behind refrigerators, sinks, and stoves, or under floor drains and inside of motors and major appliances. They can enter through small holes and cracks in the building, or they can come in on bags or other containers. The German cockroach is probably the greatest nuisance pests because it quickly develops resistance to many pesticides. Once a population of this roach is established, you must rotate pesticides to maintain control
Flies
Flies are known for spreading at least 200 known pathogens and parasites to humans. They rarely bite or sting humans but because they often land on dead animals, rotten food, manure, and trash, they pick up and spread diseases that are harmful to humans.
Mice and Rats
Mice and rats are dangerous and destructive pests. They carry and transmit viruses, bacteria, and other diseases. Additionally, they can be responsible for causing damage to your property, chewing through walls and wiring, and getting into food.
Mosquitoes
Mosquitoes bite humans to consume blood. While doing so, they can also transmit harmful, and sometimes fatal, diseases, including Zika virus, yellow fever, dengue, and malaria.
TruX Commercial Pest Control
You must be prepared with the appropriate products and program to control pests in case a few sneak in. To help keep your operation sanitary and maintain your pristine reputation, TruX has an impressive selection of pest control services, industry knowledge and advanced products to help protect your business.
On-site Quarterly Inspections preformed by a TruX team manager

Pest control services specific to your industry needs, including Rodent Control, Ant Control, Roach Control, Spider Control, Mosquito Control, Fly Control

Discreet services and confidentiality

Highly trained and certified professional technicians

Online client portal with 24/7 access to all records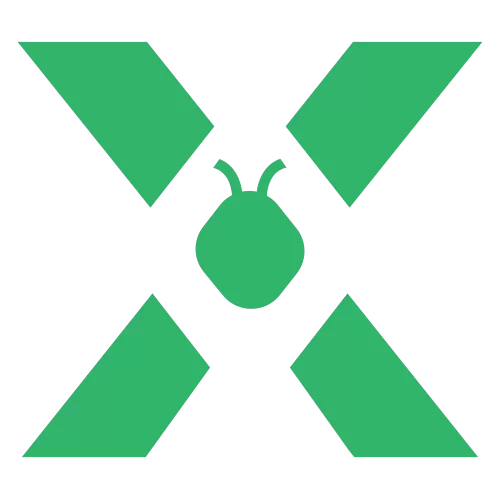 Satisfaction Guaranteed
At TruX, your satisfaction is our priority. We guarantee you the highest standards of ethics, integrity and professionalism. We focus not just on solving your immediate pest issues, but on earning your trust for many years… Experience the Difference!
We service commercial establishments in Archer Lodge, Benson, Cary, Clayton, Fuquay Varina, Four Oaks, Garner, Knightdale, Morrisville, Research Triangle, Selma, Smithfield, Wendell, Willow Springs.
Commercial Markets We Service
Hospitality

                                                         

Apartments
Office Buildings
Property Management
Restaurants
Food Service
Convenience Stores
Moving and Storage Facilities
Motor Fleet Operations
School and Daycare Facilities
Every restaurant, food handling establishment or food processing facility must have a documented pest control program that can be verified by the NC Sanitation and Health Department. Any evidence that pests have been active in a food handling facility is a violation and could result in serious fines. 
Sustainable & Environmentally Friendly
TruX Pest Control is committed to doing everything we can to protect the environment and provide safe service. We only use products that are registered with the Environmental Protection Agency. The products we use are the most advanced products available. This helps us to control and eliminate your pest problems, while ensuring the safety of people, pets and the environment where we service.